Expert Gutter cleaning services
Gutters stuffed with leaves and debris? Our professionals will leave your gutters looking like brand new!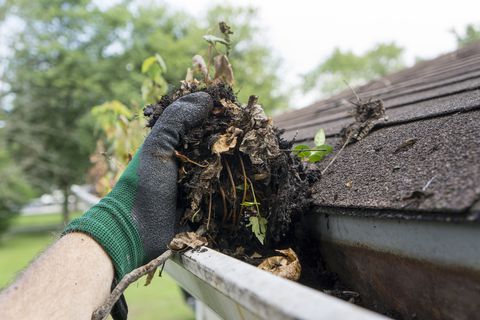 Prevent Clogged Gutter
Gutter cleaning sometimes slips our mind until we see that overflowing gutter. If a gutter or downspout gets clogged and rainwater overflows around your house and all of the sudden your gutters need immediate attention. But to avoid this, you need to clean gutters on a regular basis, two times a year on an average even when you can't see any noticeable problems. As you need to make sure gutters and downspouts are clear so that your roof, house and basement don't receive damage due to uncared gutter and downspouts. When it comes to gutter cleaning, American Standard is your best answer.